Bringing Down San Franciscans' Kitchen Table Costs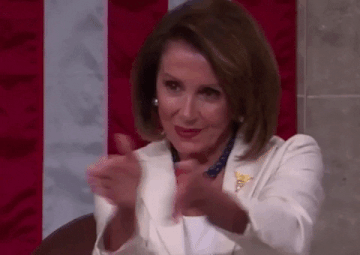 Thanks to the tireless work of Democrats in both the House and Senate, the landmark Inflation Reduction Act is on its way to President Biden's desk. This monumental bill will lower families' kitchen table costs, create millions of good-paying jobs, combat the climate crisis and dramatically reduce the federal deficit. Importantly, these investments are fully paid for by making the wealthiest corporations pay their fair share.


According to 126 leading economists – including seven Nobel Prize winners, three former chairs of the Council of Economic Advisers and two former Treasury Secretaries – this legislation "will fight inflation and lower costs for American families while setting the stage for strong, stable, and broadly-shared long-term economic growth."


The Inflation Reduction Act includes the single largest climate investment in U.S. history – delivering over $369 billion in energy and climate funding. These funds will help create 9 million good-paying union jobs, putting Americans to work achieving ambitious new climate goals:

Reducing carbon pollution by 40 percent before the end of the decade according to analysis from the non-partisan group Energy Innovation.
Lowering energy costs by investing in energy efficient homes, vehicles and appliances.
Increasing our energy security by bringing clean energy manufacturing to American shores.
Decarbonizing our economy through targeted federal support, substantially reducing pollution from electricity production, transportation, industrial manufacturing, buildings and agriculture.
Investing over $60 billion in environmental justice priorities to ensure that underserved communities share in the benefits of our transition to a clean economy.


The Inflation Reduction Act takes historic action to lower San Franciscans' health care costs:

Empowering Medicare to negotiate the price of prescription drugs.
Establishing a $2,000 out-of-pocket limit on prescription drug costs for Medicare beneficiaries.
Capping insulin costs at $35 per month under Medicare.
Providing free vaccines for seniors in Medicare.
Extending Affordable Care Act subsidies for three more years – saving California families thousands in premiums each month.

The Inflation Reduction Act also builds on $1.5 trillion in deficit reduction this year – further cutting the federal deficit by $300 billion over the next decade and by nearly $2 trillion over the next two decades according to the non-partisan Committee for a Responsible Federal Budget.

This legislation also ensures that there are no new taxes on families making less than $400,000 and no new taxes on small businesses. The Inflation Reduction Act is fully paid for by closing corporate tax loopholes – establishing a 15 percent corporate minimum tax on billion-dollar companies and a 1 percent tax on stock buybacks that only enrich executives and shareholders. These policies will help ensure corporations cannot dodge taxes while jacking up prices, underpaying their workers and lining their own pockets.

With the Inflation Reduction Act, Democrats in Congress have advanced our fight to put People Over Politics: strengthening Americans' health and financial security for generations to come. Now, we look forward to President Biden making this bill the law of the land.