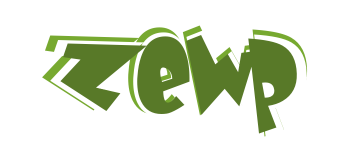 Image Index . Memes . Upload . Mult Upload . Random Image . TwitFroth . Proxy . Paste Bin

Stop forcing your "God" on other countries.pic.twitter.com/cspVWLpq72
pic.twitter.com/JGvASG6Mme
U JERK! Again you failed 2 do right in paying tribute 2 our USA VETS & Military. What were u thinking?or not!
å¸Œæœ›ä½ åšå™©æ¢¦ï¼
He even got them to read the exonerating Mueller report out loud to the American people.
because it is real.....unlike the Apprentice
sorry have they met @realDonaldTrump . This administration is a disgrace. Sanders is beyond pathetic
REALLY? what about American citizens harassment, you are a horrible President( unless you like when your president is a conniving lummox)
SO NIGEL WITH YOUR ONE TRICK PONY BREXIT PARTY NOW WILL YOU MEET GUILTY DONALD TRUMP BEFORE HE RESIGNS BEFORE MAY 2020 ? @NIGEL_FARAGE @REALDONALDTRUMP @HILLARYCLINTON @GOSSIPPSYCHIC @LBC @THESUN @RICHARDM56 @BBCNEWS @SKYSPORT @ITVNEWS @MAILONLINE
And don't forget about his vagina neck!pic.twitter.com/mpkX0lEbZq
You nor your so-called president are American. You do not know what it means to be American. You do not speak for America. Kick rocks, treasonous filth.
なぜã"ã®å ´ã«ãƒ"ã'¤ãƒ¼ãƒˆãªã®ã‹ã¯ã'ˆãã'ã‹ã'‰ãªã"ã'ど、ã"のワンちã'ƒã'"可æ"›ã" しかも賢くて見て癒されました!!
Yes but they only asked half the tough question. They should, as follow up, have asked "what specific policy makes you think Biden is low IQ?" Dollars to donuts he couldn't name 1. He indeed is an embarrassment.
I don't know why you can come up with such nonsense-immigrants entering the country is at an all time high YTD-funding has not been approved for CBP to deal with the people appropriately & Congress is at fault & not providing resources to adjudicate cases in a timely manner-UR BS
The resettlement plan was Hussein's to flush smaller communities and to outnumber residents, and then start getting elected to offices. Soon it becomes an Islamburg, like in PA
@realDonaldTrump your buds across the Aisle,excellent https://twitter.com/thepatriot006/status/1132807039913275393 …
"DOMESTIC actors?" That means russians, #amiright, cuz the chances you are an American are ZERO! buh-bye
Bidan has a low IQ. He couldn't even spell Biden.
So then now WHOM shall #GOD *according to HIS WORD* shed HIS #GRACE on #America? The likes of THIS?:.....OR....pic.twitter.com/cFb2d9DKz3
No that was Obama! Get your facts and story straight!!!