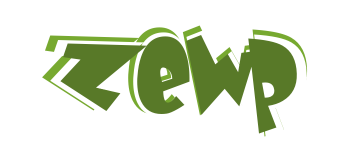 Image Index . Memes . Upload . Mult Upload . Random Image . TwitFroth . Proxy . Paste Bin

Yes, it is always about guns, Nazis and white supremacists. Trump's #maga motto and also the deplorable base. Got it!
Stop watching FOX!
The left claims to hate war. Why would you want him to be forced into it?
@SarahHuckabee Brown is the safest color for your long streetwalker hair. Stay away from blond, but black might work @realDonaldTrump pic.twitter.com/nmrqCi5IO9
It's their Weather Manipulation chemicals and Black Soot they are releasing into our atmosphere that IS the problem Climate Chg IS GOV MADE!
Let's hope he follows through because his intentions were to defund FEMA
Oh ya, all kinds of good has come out of Darwin's theory of the "preservation of favored races."
No you're just another moron Trump fan that gets butthurt by facts.
This coming from a lier.
"It's possible" @POTUS was wiretapped by the Obama administration like he said & everyone lied about.Don't get mad @realDonaldTrump get even https://twitter.com/dcexaminer/status/910712972040970242 …
It very often does. Which makes Jimmy's dedication to this is even more admirable.
pic.twitter.com/LO6yy5HGhO
@realDonaldTrump https://twitter.com/impeach_d_trump/status/910690042384834560 …
Endless RTs ... @realDonaldTrump @LindseyGrahamSC @BillCassidy @SenJohnMcCain @lisamurkowski @SenatorCollins @SenKamalaHarris #SaveACAhttps://twitter.com/funder/status/910246473849241600 …
Yes health is wealth
No pro-life true Christian would support that bill millions of people will lose healthcare @VP your a fake Christian
@realDonaldTrump #TrumpLiespic.twitter.com/ppKnQb2lhG
BHO was the bad guy he surrounded himself with other bad immoral unethical trash
They don't get it either. They think if they keep saying it it will be true!
Liar.