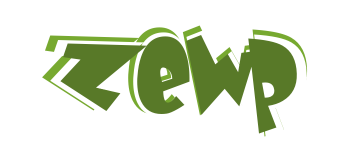 Image Index . Memes . Upload . Mult Upload . Random Image . TwitFroth . Proxy . Paste Bin

Trump has NEVER been more Dishonest or Corrupt than he is right now. There has never been a time like this in American History. Very tragic but also, very sad! Fake President is the absolute Enemy of the People and our Country itself!
President Trump has it America..
This made my day.
@realDonaldTrump if you don't think this is a crime and you won't do time I urge you to try it yourself. https://twitter.com/thehill/status/1107836360734445568 …
Unlike Fox, CNN and MSNBC are not your tools.
Ministry of Propaganda
BREAKING!! @realDonaldTrump TWEETS THAT HIS CAMPAIGN MANAGER IS "A TOTAL LOSER" BYE BYE BRADY BOY!! #KAGhttps://twitter.com/realdonaldtrump/status/1107983725034463232 …
pic.twitter.com/SiKXfpCJX2
@realDonaldTrump says he is upset with John McCain. PSSST - he's been gone for many months now. JC!
Seriously...had to be a joke. Once this country gets rid of @realDonaldTrump I would think even the word TRUMP will be like most of us think of NAZI!!
In other words since Bill Clinton left office
Fake news
Oh yeah the mighty peaceful, honest, truthful Christian are here who are solely responsible for the peace in the world, particularly in middle east.
That's how malignant narcissism works!
Looks like his collar is just a touch snug for his fat neck... As if his brain could stand to lose any more oxygen. @realDonaldTrump how are those hamburders treating you? https://twitter.com/SethAbramson/status/1107854772688834560 …
What @realDonaldTrump Doesn't understand is John McCain was, is and will always be 1,000,000,000,000 the person Trump will ever be. He needs to stop attacking our hero's. @MeghanMcCainhttps://www.usatoday.com/story/news/politics/2019/03/19/donald-trump-steps-up-attack-john-mccain-says-he-never-fan/3212034002/ …
Ya do if this yuk comes to take your weapons contrary to the 2A! Need all the firepower you can get! @realDonaldTrump @seanhannity #TheRainMakers #StrengthInUnity #QAnon #MAGAveteran #BuildTheWall #KAGPatriots #Q .@POTUS #BuildTheWall #TrumpLanehttps://twitter.com/thomas1774paine/status/1108138592201773056 …
pic.twitter.com/QeWf19pUyY
MR KELLYANNNE Conway is insecure not only is he emasculated by a very successful wife but has his better half spending all that time with a Real Man. Oh Mypic.twitter.com/Ywql3IXNGt
Follow me if you so wish.