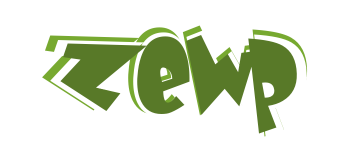 Image Index . Memes . Upload . Mult Upload . Random Image . TwitFroth . Proxy . Paste Bin

"Don't shoot till you see the white contact lenses of their eyes."
"Can't buy class."–ArmyDad Can't buy credibility w/photo op. So little. So late. So-many laments..times 96+. ∞ @realDonaldTRUmp I decry YOU. https://twitter.com/realDonaldTrump/status/856606707463725057 …
.@realDonaldTrump levying War against them, or in adhering to their Enemies, giving them Aid and Comfort. No Person shall be convicted of
@POTUS @realDonaldTrump Why can't you defund sanctuary cities, ban Sharia, make English the official language, and privately fund wall NOW?
That's what I'm saying. Each American has a part in taking America back & refusing to let evil people destroy & pervert it.
Went thru the same with @realDonaldTrump . Media will keep pushing what they want vs what people want. If they continue they will lose again https://twitter.com/polNewsNet/status/856638161891581952 …
The Trump's are flagrantly abusing the office of the Presidency
@realDonaldTrump PR's R&R ACA NO F*n CLUE, Hint Medicaid COSTS could be trimmed <20% by immediacy of treatment V. ER OPIOD/Multi-Doc's????
Umm your sign says your blocked. What was on it? Thanks
The longest aircraft carrier trip the world has ever seen. It's still on its way to N Korea. @realDonaldTrump https://www.facebook.com/CBSNews/posts/10154579650960950 …
@POTUS @realDonaldTrump #TrumpRussia u r so into ratings,given the AP interview, if televised could be highest ever as will your trial
@realDonaldTrump U promised a reversal of #DACA WHY has that not been done immediately via Executive Order? #BuildTheWall Enforce US Laws!
Good morning, Curtis. Its not "Liberal" its called being a decent person to other people. I would do same if someone said that to you.
@realDonaldTrump Fuck the Turks https://twitter.com/aylinakilic/status/856811919516340225 …
Are you capable of doing anything without Ivanka by your side? What's up with that? It's creepy this thing with you and stepford daughter.
bush's wall? has never kept anyone out. neither would don's.
U Brainwashed them PPL U GOT them hangin on EVER LIE COME OUT UR MOUTH N WHAT'S SAD THEY NO UR A LIAR N LET THE WORLD GO 2 HELL WITH U NOT I
Past time for world to inform Russia: There are consequences for interfering in our elections. Too bad @realDonaldTrump is in their pocket.
That's what war is, death and destruction. Hitler didn't want that war. England forced it. Jews started WWI and WWII. They're NOT victims.
Who cares what you signed and when, look after your people instead of your pocket and maybe you won't get so much abuse. Just a thought!