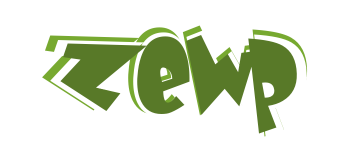 Image Index . Memes . Upload . Mult Upload . Random Image . TwitFroth . Proxy . Paste Bin

Haha! You hot that right!
Friendsof@realDonaldTrump watch till end pic.twitter.com/x536Rc0MDW
He's so gross.
#JenniferLawrence #PippiLawerenceStocking Stocking Why did I think of Stocking shelves Xmas stocking Ur name w/pets give gifts & When just
The legislative Power [House and Senate] MUST have #TermLimits just like the Executive Power does.pic.twitter.com/wvCzaRRTxl
@NTarnopolsky @zlando @Ostrov_A I disagree. The world should see the results of Haaretz incitement against Israel. @realDonaldTrump https://twitter.com/OrangeJuche/status/888641678587940864 …
@BernardWebb18 Hillarys server... damn this ones in Russia !!!
Retweeted Donald J. Trump (@realDonaldTrump): Sean Spicer is a wonderful person who took tremendous abuse from... http://fb.me/tDmenR8p 
pic.twitter.com/MvXt2L9zJR
@realDonaldTrump @Independent @cnfocus @WSJ #XiJinping 云南新闻大肆鼓吹,如今云昆给泛亚扣上一顶非法集资的帽子来推卸政府责任,云南政府已把泛亚搞成合伙诈骗的大本营https ://t.co/INcZzNE2Zz
Who's next?pic.twitter.com/NHF4kj1iMu
i think you love giving CNN free advertising every time u call them out.and they love it when u call them fake//// LOL Numnutz
But to whom are you praying??? Not the God of the Bible - that's for sure.
Is it just me or does anyone who goes into the WH get cloned & replaced by a cyborg ?
Mueller is covering up for HRC to cover his own butt.He is their attempt 2 frame @realDonaldTrump 4 fake ties 2 Russia #Uranium1 #RussiaGatepic.twitter.com/fUQ4DLSNEm
The battle goes on and on. I pray daily for our President and our beloved America.
Thank you Obama for making America strong! it is because of you that things are going well, but sadly declining due to Drumpf
See this is why I am glad I am a Trump supporters. When have you ever heard a President use such encouraging words? Thank you. MAGA
I believe you. I don't why, but I do. We should get rid of McDonnell "the minger" first.
Calling out lies is not abuse, lying IS abuse. You're a liar, Spicer's a paid liar, & all your daft efforts to pretend otherwise will fail.