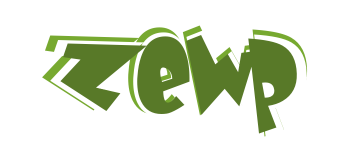 Image Index . Memes . Upload . Mult Upload . Random Image . TwitFroth . Proxy . Paste Bin

#Adoption
Watching your impeachment!pic.twitter.com/azmtvFumcL
You have nothing so you play the race card, well you need a new deck of cards because it is worn out.
"The POTUS has thrown a wrecking ball at our Democracy!!"
We've never had such an inept President like this-
If you truly believe his malarkey then have I got a super deal for you - it's too good to refuse - I'll tell you when and where to invest as soon as I receive an upfront payment of $1M(US currency only)
Most of his budget doesn't go to that. Keep pretending.
what did he really mean Andy? Was he already breaking the impoundment act. He wasn't allowed to withhold the aid. PERIOD. Did he not ask him to talk to Rudy? Did he not bring up Crowdstrike? Did he not say the name Biden 6 times?
It is Organized Crime sir.
These are the ABC's of impeachment that @NBCNews reported on previously. Trump, according to House Judiciary Democrats and legal experts, has violated ALL 3. THAT, is unique in U.S. history.
Wow
#Trifecta Treason Bribery Mendacity
why hasn't ALL the aid to Ukraine been released? .@RepSwalwell
@RepJerryNadler @BarryBerke Why aren't you showing the interview of the President of Ukraine saying he did NOT know about the AID and he was NEVER PRESSURED BY PRESIDENT TRUMP. Why is your STAR WITNESS FIONA HILL WITH RUSSIAN PRESIDENT PUTIN?#VoteTrump2020 @realDonaldTrump @GOP
Brave, Courageous, selfless service to Our Country for Yours & Our Protection... NOT War Criminals. A simple Thank You for Your service is what You NEED TO BE SAYING!
LOL...so Dems whole argument for impeaching @realDonaldTrump is because of his sense of humor?
The democrats are lying. All their hearsay innuendos used as evidence are disputed by the republicans, republican consul and president's lawyer.
I know. I cant believe Congress is Abusing their power
Truth will shine light on this dem swamp! We now know about the crimes of Obama administration r/t Ukraine! Tick tock!
If Biden goes into debate with President Trump it will be very comical and sad because it appears clear Biden has dementia or some other serious neurological disorder. At the bare minimum Biden is a pervert!!