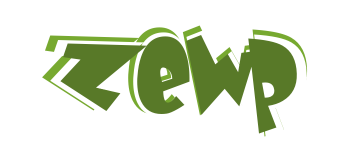 Image Index . Memes . Upload . Mult Upload . Random Image . TwitFroth . Proxy . Paste Bin

U are dangerous #CDC7wordsfake
Talk about indecisive.... one day @LindseyGrahamSC is supporting #POTUS in every move. The next day, he thinks @realDonaldTrump is not the leader her should be. Cmon Senator, where are you in this game? 2020 is a looming dark cloud for you. #SC2020 #thebestisyettocome
Against attorney/client confidentiality
Trickle down NEVER worked. Companies keep for themselves.
Your campaign was treasonous and a joke. #MuellerTime
Absolutely.
The corruption is strong. When this blows up it will take years to repair the damage if ever not Too mention the lawsuits from convicted people that will try to get their verdicts overturned. This will shake the USA to its core
Who Runs the United States now? "Intellectual disability", period!http://verifiedpolitics.com/billionaire-michael-bloomberg-just-exposed-trumps-evil-secret-behind-tax-heist/ …
Democratic party and #DeepState almost as disgusting as the civil rights abuses I witnessed in the 50's and 60's! #DrainTheSwamp #MAGA @realDonaldTrump @seanhannity @lookner @jc7797231 @lc65265 @cvpayne @LouDobbshttps://twitter.com/g_ashleyhawkins/status/941843004595171328 …
Get stuffed.
What Pisses Me Off About Anti-White Propaganda@realDonaldTrump @DonaldJTrumpJr @seanhannity @CNNPoliticshttps://www.youtube.com/watch?v=m0jztF680lQ&feature=share …
The way people are protesting for every little useless thing especially when it comes to @realDonaldTrump and it's bc they hate him!!
This is obviously untrue, but what you need to do this weekend in spend some serious family time with Jared and Ivanka to talk about arrangements for the difficult times ahead.
I wish the Republican Party could show the benefits of this tax plan in a quantitative manner. @realDonaldTrump please explicate upon these "JOBS" and how a tax plan could have any impact on unemployment. #getyourshittogether
Lol. Well done!!!
@immoguard ,si les américains ne prennent pas une précaution contre ce fasciste @realDonaldTrump,USA sera isolé.
So true! I have been saying that since the day after the election. When Obama came out and blamed the loss on the Russians and not himeself.