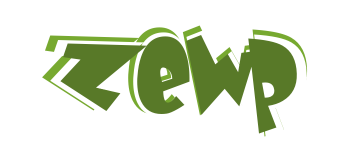 Image Index . Memes . Upload . Mult Upload . Random Image . TwitFroth . Proxy . Paste Bin

This is the GOP's deflection to misdirect you away from their own corruption. Blame our allies for the strain the GOP's spending puts on us.
I'd ask Germany to respectfully leave NATO taking their excuses with them
Oh, I forgot . . . NOT MY TIES.....I put them in a "trust" I mean DON JR. & Eric Von Trump's TIES
Maybe @AngelaMerkeICDU can pay you with your body
The largest deficit is with CHINA. But you've GIVEN UP on that. SAD!
Talk to your people.
Was Saudi. Who was stripped of his citizenship and he was put in wanted list by SA government since mid 90's
In Europe we have something called an union which means we make trade deals collectively. You should look it up.
That are our biggest ally? All this and never a bad word on Russia? Never a bad word on Putin? We don't need new enemies! U r horrible!!
#AmericaFirst #MakeAmericaGreatAgain I do not see Germany in the business of #MakingAmericaGreatAgain so Forget them & #MAGApic.twitter.com/mdHmMqSRSD
This tweet is factually incorrect as always
Why is it that you continually fail to understand how NATO operates at even a basic level? You are an embarrassment.
.@realdonaldtrump, no Paris Agreement = 3 billion tons more CO2 in the air a year by 2030. https://ctt.ec/4Q3db+ 
Please dear DJT, put your phone away. Your tweets are not helping and your lawyers are frustrated by your inability to control yourself.
#ImpeachTrump
Is this how you treat your allies? This is a declaration of trade war. You should feel ashamed + everyone who voted in you into office.
It's the way the world works...nations trade with each other and the bank goes up and down...would you rather US owes? We do have bills too.
Hahaha. .really? A country with how many radical Muslims? Omg.. you haven't seen how that's going right
Still upset that your Grandad Friedrich wasn't allowed back in when they found out he skipped military service?